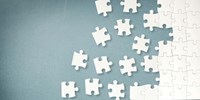 The Digital Marketing Asset
Pre-Launch Offer - $997 USD (Save 50%)
The Digital Marketing Asset is a never before seen, step-by-step online training with 6 weekly modules, showing you how to build a powerful sales and marketing system with digital and take back control of your marketing ROI.
DESIGNED FOR BUSINESS OWNERS - COMMERCIAL, STRATEGIC, NO TECHNICAL JARGON.
YES!
I WANT GREATER CONTROL OVER MY SALES & MARKETING RESULTS!
'My team and I feel that we could not have undertaken such an ambitious series of projects without Leanne's professional advice and patience.'
John Haines, Managing Director, LivCor
What you'll get done...

Each one of these modules offer value beyond the price you will pay today.

Value

Week 1
Designing Your New System
$1,997
Week 2
Refining Your Sales & Marketing Funnel
$1,997
Week 3
Building Your Digital Stack
$1,997
Week 4
Upgrading Your Digital Architecture
$1,997
Week 5
Refreshing Your Selling Ecosystem
$1,997
Week 6
Creating Your Sales & Marketing Plan
$1,997
BONUS #1

Lifetime Access: Step by Step Video Training - The Digital Marketing System Rejig (Priceless)

$1,997

Total Value:

$13,979 USD

Your Pre-Launch Price (Limited Time Only)

$997 USD
What You'll Discover...
How to cut through the noise and simplify the process for yourself
Understand the business case for next level digital investment for your sales and marketing
Get a handle on the budget you'll need to plan for to achieve your ambitions
Why technology should never be a cost to your business, and how to measure ROI
Know the steps you must take to avoid the common mistakes that others have made
Understand how your business will change with a digital sales and marketing system
Translate this understanding into educated decisions and priorities for action, so you can drive short term and long term business gains
Find out where technology is heading for small and medium sized business in your industry, and why you don't want to get left behind with digital
What works best in what scenarios, and how to find the right options for your business
'Leanne always delivers what she promises.'
Sharyn Lowe, Director, Flaunt Marketing
Step by Step Training
Step by Step training curated for business owners who want to build a powerful business asset, so you understand the budget, timeline and focus required for success.
Six (6) Value Packed Weekly Modules
Delivered online, giving you the information you need on demand from wherever you have to be that day
Customise Your Digital Roadmap
Leanne will give you everything you need to build your own Digital Roadmap, so you have the clarity, focus and confidence to take the next step.
90 Day Action Plan
So you know the steps you need to take to maximise ROI.
24/7 Access to The Headswitch Digital Library
Including platform lists, digital agency lists, vendor and consultants contact information, categorised by region and industry speciality, along with checklists and templates.
Market Insights
Access to Market Research about fast moving trends in changing buyer expectations that could affect your business, so you can respond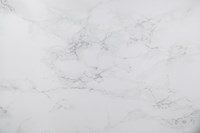 'Leanne takes a very holistic approach to success...She takes your dreams and provides structure and a systematic approach to getting there. She is inspiring, motivating and dares you to think big.'
Deborah Lindemann, Managing Director, Adelhelm & Associates
LEANNE'S NO RISK - 100% Guarantee of Satisfaction
If for any reason you do not feel you are receiving immense value from The Digital Marketing Asset you can email us at members@headswitch.business within 30 days of receiving access, and we will cancel your access and return your money. No hard feelings.