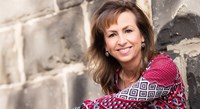 Business Skills, Mentoring and Support with Leanne
For Small Business Owners - 2023 Intake Open Now
After 30 successful years, my business was bursting at the seams, and Leanne is helping me create a truly self-managing business. I'm excited about the future and I am grateful Leanne has been there to support me through the challenges.
John Haines, Director, LivCor
---
Get the Mentoring and Support you Need
STRATEGIC, OBJECTIVE AND PRACTICAL GUIDANCE
Walk alongside your master strategist Leanne Knowles, as she guides you step by step through tried and proven strategies and processes that will help you achieve your ambitious revenue growth goals. Get private 1-2-1 mentoring from Leanne, then join a group of your peers online 2-monthly for a structured training session, discussion and Q&A.
---
Who is The Growth Collaborators for?
So, What's Included In The Growth Collaborators?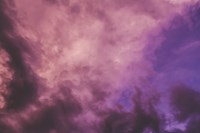 ---
You're not alone
Too many ambitious business owners travel this journey alone, trying to build their businesses without the support, resources and techniques they need. Many find themselves overworked, underpaid, and stuck inside the daily slog of running their business, after all this trial and error.
After seeing this happen to too many people, your business strategist Leanne Knowles has created a fast-tracked, done-with-you, 'Action' experience, and an opportunity to learn from her most successful strategies – so you can get the momentum you need to achieve your ambitious goals.
---
'Leanne takes a very holistic approach to success...She takes your dreams and provides structure and a systematic approach to getting there. She is inspiring, motivating and dares you to think big.'
Deborah Lindemann, Managing Director, Adelhelm & Associates
---
Exclusively for Ambitious Business Owners
For founders, business owners and entrepreneurs who want to simplify the challenge of growing revenue and profitability, and deepening the impact on their market.
When you're sick of the information overload and overwhelm, and you want expert support to break through the challenges in your business, then you need to be a part of The Growth Collaborators.
​For those who are sick of being stuck in the status quo of day to day business, and just want to get into action to make this their best year yet.
---
This isn't just another business network or empty online event...This is a high-end mastermind for people who are ready for action.
---
---
Ready for Action?
Ready to avoid the unnecessary frustrations that often come with this fast changing digital economy, and ready to invest in independent, expert business mentoring that will help you drive the revenue growth and profitability you're looking for?
Ever wish that you could just have the confidence, clarity and support, so you can spend your time doing business building things rather than feeling stuck?
Imagine an opportunity to watch over Leanne's shoulder every month and have her guidance and assistance...
No more doubt, no more confusion.. Just the exact steps you need to take from a seasoned entrepreneur who's been there, and who practices what she preaches.
Do I Qualify?
Here are the basic requirements if you'd like to register..
We're committed to being bigger than our circumstances...
You need to be a 'maximiser' – someone who is open minded, willing to listen and respect our advice.
If you're the kind of person who believes you have challenges that no one can solve, this won't be a good fit for you or for Leanne. You must be ready to focus on the opportunities that await, and be open to change.
Equally as important, we have a strict policy of "Professional Leadership only".
If you allow your ego to run your day, or feel entitled to complain about all the little things that don't suit, then this may not the right place for you. We ask that our members be the best version of themselves.
​ We embrace the philosophy of

Be-Do-Have
The Growth Collaborators is a collective of ambitious, purpose-driven business owners who have chosen to embrace the fast changing digital economy, along with an understanding that personal and professional development underpins the success of those endeavours.
If you are ready to invest in yourself and apply the right strategies and tools to achieve your next level goals, then Leanne and her team are ready to support you.
Equally as important…You need to have an established or early stage business that can benefit from next level digital investment - to increase profitability, scale up your systems, and grow revenue, to pursue market dominance.
If you're not the legal owner of your brand, or you are a network marketer, this may not be the right group for you.
This Workshop is For You...
If You're Unhappy with Your Marketing Results
If you're a smart and innovative business owner with a really great service, but you're just not getting the sales you expect, you're probably being overlooked, undervalued, and frustrated with your marketing results.
We get it...!
Leanne has designed this program to help you package and price your service so it cuts through the noise, attracts qualified buyers, and moves people to take action.
If You Want Revenue Growth Without the Hard Slog
If you're ambitious and you want to grow revenue, but you're sick and tired of being stuck inside the daily demands of the keeping the doors open, you probably know there must be a better way to do it.
And until now, that pathway to freedom has been elusive and hidden.
Leanne went through the same experience and now she wants to share the solution she created for her own business. She'll give you a structure that you can customise for your business and start implementing right away.
If You're Pivoting Your Business With a New Service or Market
In the fast changing post-Covid digital economy and with regular market shocks impacting business, you might be in the process of a pivot to a new product, service or market.
There's a lot at stake, and you'll need the best support and guidance you can find, so you can avoid the trial and error of the past and move swiftly towards your ambitious goals.

Are you Ready to Create Next Level Success...
Leanne's 100% No Risk Guarantee
We are committed to providing real value to our customers, and creating long term, productive relationships with good people doing good things in business. We have a 30 Day Cancellation Policy...absolutely no locked in contracts. If for any reason you do not feel you are receiving immense value from The Growth Collaborators program, you can email us at members@headswitch.business and we will cancel your membership for you within 30 days. No hard feelings.
If you do decide to join The Growth Collaborators, it could be exactly the positive change you are looking for.
This is a Totally Risk Free Investment!
How To Book in 3 Steps
1. Hit the YES! button
2. Complete your details and make your payment
3. Look out for your Welcome Kit to arrive in your inbox, including a calendar link for your welcome call.
---