The Digital Briefing
Online Event Series & Membership
FOR BUSINESS OWNERS
'My team and I feel that we could not have undertaken such an ambitious series of projects without Leanne's professional advice and patience.'
John Haines, Director, LivCor
Future Proof Your Business
If you know you need to take new action with digital, but you've been uncertain about how to get a strong return on your investment, then this event series has been designed for you, the ambitious business owner. You'll get objective, independent and practical information that is strategically and commercially focused, without the information overload and technical jargon. Now you'll have everything you need to avoid the common mistakes that so many business owners have made, and start moving faster towards your goals.
City:

LIVE Online - Global

Next Event:

Mon 8th Aug 2022

Time:

12.00pm ACST

Investment:

$197 USD Monthly Subscription
* As we are a global business, all prices are USD (and include Tax)
Quarterly Events, Jam-packed with Value
Become a member today, and enjoy exclusive access to The Digital Briefing event series.
Strategic - Commercial - Practical Guidance for Business Owners....each event will focus on one key business theme, and delve deeper into the What, Why, When and 'How To' of the most essential digital strategies, tools and tactics.
You'll learn which strategies and tools are more likely to work for you, and how to apply them successfully. You'll also receive valuable monthly support and information to help you navigate the complexity, simplify the process, and maximise the return on your digital investment, as you take action and start briefing your team.
Next Event Agenda - Aug 2022
How To Build A Powerful Digital Sales & Marketing Architecture and Take Control of ROI
Your digital specialist Leanne Knowles will help you take control of your sales and marketing results and stay ahead of the market, with a powerful strategic framework, that's easy to understand and implement.
Find out how to de-risk your digital investment
Learn how to build a business case for digital and understand ROI
Discover how to align your business goals to your digital investment
Learn how to use a Digital Marketing Architecture to drive revenue
Uncover low cost, easy to use digital tools that are scalable and will adapt to changing business circumstances
How to find flexible, scalable systems that will adapt to changing business circumstances
Get team and agency briefing templates, to make implementation easier
Each event runs for 60-90 minutes, with a Bonus Time of 30 minutes for live Q&A, so you can get your burning questions answered and learn from the experiences and stories of other business owners who are forging their own digital success.
Full Event Schedule - 2022-23
Each event is recorded, so you get access even if you can't attend the full schedule.
Aug 2022
How to Build a Powerful Digital Sales & Marketing Architecture and Take Control of ROI
Nov 2022
How To Drive Digital Efficiencies & Profitability
Feb 2023
The Key Digital Trends for SME Business Owners
May 2023
How To Build a Digital Competitive Advantage
Membership Inclusions
Four (4) Digital Briefing events per year
Welcome Kit & Monthly Digital Toolkit
Step by step training for business owners
Create your Digital Roadmap
Customise your 90 Day Action Plan
Access the Digital Resource Library on-demand
Weekly email support
A community of peers and shared information
'Leanne always delivers what she promises.'
Sharyn Lowe, Director, Flaunt Marketing
Here's what you'll get with your subscription...
1. Objective, Independent, Practical Guidance
Four (4) Quarterly Events, delivered online, so you can get the information you need from wherever you need to be
Step by step training and visual models that will demystify digital and help you navigate a path to success
Platform lists, vendor and consultant information, expertly prepared with you in mind, so you can find what you need fast
2. Resources
You'll get a Welcome Kit within 30 days of your registration
A monthly Digital Toolkit update will arrive like clockwork in your inbox, one valuable new tip that will help you maximise ROI
24/7 access to the Headswitch Digital Library, jam packed with guides, checklists, planning templates and briefing templates, to make your life easier
Case Studies of Success and No-Success, so you can avoid the mistakes of others
3. Support
Weekly mail support, so you can ask us your burning question that wasn't provided in the content. We'll put the question to the subject matter expert on our team
Access to a community of your peers in complementary industries, so you can learn from each others' experiences
Access to the latest research about buyer behaviour and expectations that could affect your business
Money Back Guarantee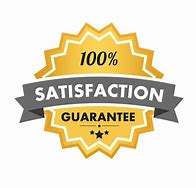 100% No Risk Money Back Guarantee
We are committed to providing real value to our customers, and creating long term, productive relationships with good people doing good things in business.
If for any reason you do not feel you are receiving immense value from The Digital Briefing event series and membership, you can email us within 30 days after you've registered and we will cancel your membership and return your money. No hard feelings.
This is a Totally Risk Free Investment!
---
This event series is for you…
Ambitious Business Owners
Founders
Entrepreneurs
Fast growing early stage businesses, or established businesses with a growing team and $2m+ revenue.
Your Business Priorities
Seeking business efficiencies
Connecting with the digital supply chain
Planning for growth
Launching new products and services
Expanding into new markets
Transforming your business model
Your Industry
eCommerce
Business-to-Business
Professional Services & Design
Personal Services
Manufacturing
Transport & Logistics
Sport, Entertainment, Tourism
Health, Safety & Medical
Your Digital Specialist & Event Host
The Digital Briefing Event Series facilitated by Leanne Knowles
Leanne is a master business strategist, digital specialist and entrepreneur with 20 years advising business owners and organisations at all levels in growth, profitability and scale.
She has distilled her experience, research and hard work into easy to use business tools, strategies and resources, so you can create the business of your dreams faster and with more fun.
Leanne is Founder and CEO of Headswitch. She has previously launched and sold two successful businesses in retail and manufacturing, served as founding CEO during the commercialisation phase of an Australian MedTech start-up, and served on the Board of Directors of three not for profit organisations across thirteen years. Leanne also provides digital advisory services to clients of the Australian government's Entrepreneur's Programme.
Leanne is well supported by a team of trusted subject matter experts, some whom she has worked with for more than a decade, and collaborated on successful client projects over many years. You're in expert hands with The Digital Briefing.