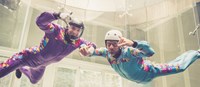 The Business Brain Training @iFly
Are you ready to take a massive leap forward?
Business Brain Training @iFly is a never before seen event that will show you a proven pathway to get you closer to your biggest ambitions in business. Join me and a small group of high performance entrepreneurial peers for an immersive day of dynamic activities, fresh thinking, and new possibilities, as you workshop the future of your business.
City:

Melbourne

Start Date:

Launching 2021

Time:

10am-5.30pm

Investment:

More information coming soon*
* As we are a global business, all prices are USD (and include Tax)
What yesterday seemed impossible, today becomes possible
Workshop Facilitated by Leanne Knowles
When you have big ambitions in business and in life, and you want to create something you've never had before, you'll need to rethink the way you see yourself, your business and what's possible.
Uncover New Answers to your Big Questions
How do you reinvent yourself over and again, so that you can be the leader that your business, your team and your ambitions need you to be – no matter what the circumstances?
How do you operate bigger than those circumstances…when it seems like nothing is going your way, and it feels like a massive mountain to climb?
And how do you do all this, without running out of belief, energy, passion, time and money?
Learn the 3 Things you must get right at every step of your growth journey; and avoid the traps, mistakes and roadblocks many fall into.
Draw a Line in the Sand with a vision for the future that re-energises you and revives your belief in what's possible.
About Your Facilitator
Leanne Knowles is a former Professional Skydiver and BASE Jumper, turned Business Growth Strategist, who specialises in risk and opportunity management, and business reinvention.
Leanne started her first successful business at age 24, and sold it ten years later. She is now CEO of Headswitch, which she founded in January 2000, and has spent the last 20 years facilitating organisational team success.
In addition to her Business Degree, Leanne is a Certified NLP, DISC Communication Preferences, Workplace Motivators and Emotional Intelligence Practitioner, and she is trained in transformational communication and leadership. Leanne also won a Silver Medal at the World Cup of Women's Skydiving, and the Prime Minister's Medal for Sport.
Money Back Guarantee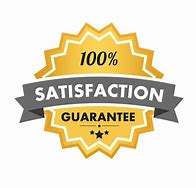 100% No Risk Money Back Guarantee
We are committed to providing real value to our customers, and creating long term, productive relationships with good people doing good things in business. If you are not completely satisfied at the end of this day's workshop, we will give you a 100%, no questions-asked refund.
This is a Totally Risk Free Investment!
---
This event is for you…
Ambitious Business Owners
Founders
Entrepreneurs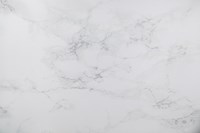 Here's what you'll get
The excitement of flying inside the ultramodern wind tunnel, guided by certified instructors
Private 1-2-1 Mentoring with Leanne Knowles
An immersive experience that trains your brain for unlimited growth, and then redefines your vision for your business
Get The Business Brain Playbook, outlining my 7 step approach to staying nimble, and turning significant business challenges into exciting new opportunities
My Founder Focus Model, so you know where to focus to get the best from your team and resources
Identify Your Value Code, that underpins your Sustainable Competitive Advantage
Share the experience with a small group of high performance business peers, expertly facilitated by Leanne Knowles
Refreshments provided throughout the afternoon
Photos and videos of your experience
All the gear is included

BONUS #1 – Lifetime Access to The Business Brain Video Training Portal

BONUS #2 – 12 Months Access to The Headswitch Network
Escape the weight of the world…
Launch yourself into the next level of business and personal growth.
Numbers are strictly limited and each event participant will receive a high level of personal mentoring and guidance. Qualified participants will be accepted on a first-in basis.
Take action early!
Want to Partner with Headswitch…?
Do you want know more about the benefits of partnering with Headswitch?
We are all about facilitating new business, new connections and the expansion of our business community
Contact Leanne Knowles for a confidential conversation about your interest, and to request a Partnership Prospectus.