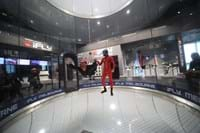 The Business Brain Training @iFly
Success Mindset Coaching For Small Business Owners and Entrepreneurs
Melbourne - 3 Days - Dec 2023
Are you ready to break through the hurdles that have kept your ambitious business project stuck?
For BUSINESS OWNERS, entrepreneurs and founders, seeking a mindset shift, and support to finally get your ambitious project moving at speed. This inspiring and energising business workshop and iFly experience combines to shift you out of stuckness and into a powerful new level of momentum.
What yesterday seemed impossible, today becomes possible.
Join master strategic Leanne Knowles for this immersive 3 day experience filled with dynamic activities, fresh thinking, and proven strategies. Get expert, qualified coaching in the tunnel as you experience body flight, possibly for the first time and develop some incredible skills over multiple flying sessions. Then work with Leanne in the boardroom to workshop your project strategy.
Can you afford not to do it?
Location:

Melbourne, Australia

Start Date:

Dec 2023

Time:

3 Days

Investment:

$6,997

Payment Options Available
* As we are a global business, all prices are USD (and include Tax)
What Leanne's clients are saying...
After 30 successful years, my business was bursting at the seams, and Leanne is helping me create a truly self-managing business. I'm excited about the future and I am grateful she has been there to support me through the challenges. John Haines, Managing Director, LivCor
1. Clarify the End Game
Clarify exactly how you want life and business to look in the not too distant future - time, money, impact, self expression, choice - and then turn your business model towards that outcome
2. Supercharge Your Signature Service or Hero Product
Discover Leanne's simple approach to refining the perfect Service-to-Market fit, so you can attract more of your ideal customers and convert more of them into customers
3. Amplify Pay Day
Learn how to amplify your pay day, and be confident you can afford to delegate more of the important day to day tasks to reliable experts in your current or future team
Get access to Leanne's powerful structure for packaging, pricing and promoting your service or product, for maximum customer value, and sustainable profitability
4. Design 24/7 Revenue
Find out how you can generate revenue 24/7 and while you sleep, for more reliable cashflow and peace of mind, without compromising the essence and quality of your existing services
5. Build Your Brains Trust
Understand why, how and when to build an expert advisory board around you, so you always have reliable strategic expertise at your finger tips.
6. Leverage IP
Identify new opportunities to translate your Intellectual Property (IP) into multimedia and other revenue expansion models
7. Customise Your Success Roadmap
Upon completion of the retreat, you can return to the office with your customised Success Roadmap and 90 Day Action Plan, clear, focused and ready for the next phase
Expand Your Mindset to Expand Your Profitability
Research has proven that brain capacity expands and new neural pathways are formed when you take new actions, think new thoughts, and have different conversations beyond your normal day's work
Step outside your comfort zone for a new level of personal and professional power, inside the safety of a structured program, and with expert guidance
In this 3 day business retreat, you'll be invited to apply that expanding brain capacity to reimagine and rejig the future of your business
A Warm Welcome
You'll receive a warm welcome when you join Leanne and a small group of your peers for this immersive and inspiring experience - in person, in Melbourne.
Uninterrupted Time to Focus & Create
Enjoy 3 days of uninterrupted time to review, reflect, recharge and redesign the future
Inspiration, Learning & Business Development
Each day you'll learn a new body flight technique under the guidance of an expert body flight instructor
You'll explore expanded business conversations with a small group of smart and dynamic peers
You'll get personal support from Leanne in refining your business model, so you can drive sustainable profitability, make a greater impact where it matters, and enjoy a life where you can finally choose how you spend your time
Your Starting Point
If you are unclear about how the future looks, Leanne will support you in reconnecting with inspiration and clarity
If you have a clear vision and you're ready for the next step, Leanne can help you define your pathway forward
Ongoing Support
Leanne and her team of experts will be on hand to assist you when you return to your office, with a bonus 3 months email and phone support, along with an invitation to 2 x extra coaching sessions.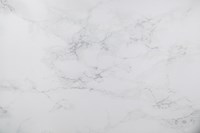 Here's What's Included...
3 Day Retreat
3 days of creation, collaboration, inspiration and learning, facilitated by Leanne - valuable time out that could fast track your path to time and money freedom
Enjoy a delicious, nutritious lunch on us each day, as well as yummy refreshments
Mindset Shifting Experience
Start the day with an immersive experience of body flight in the purpose-built wind tunnel, guided by your certified body flight instructor
In the boardroom, you'll learn how to use these new experiences to drive ongoing, unlimited professional growth, and then apply that to redefining your vision of what's possible for your business
Review the photos and videos of your experience in the wind tunnel, to help you increase your rate of learning between sessions
There'll be a set of body flight gear in your size available for you to use for each session
Step by Step Training
8 easy to follow training modules, to help you unpack your business model, and then rejig it, so it can produce the results you want.
Private Business Mentoring
Get the direct personal guidance and support you need from Leanne, who will be your champion for success in both designing the business model and elevating your mindset
A Welcome Kit
Receive a Welcome Kit jam packed full of exclusive resources, designed to help you get started with confidence and keep you inspired throughout your project
The Freedom Business Model Master Playbook
Leanne's Freedom Business Model Master Playbook is a high value, quick reference resource, designed to help stay you on track, as you shift your focus and mindset for the next level of growth
You'll also get a 90 Day action plan to customise for use after the retreat, to help keep you on track during the important early stages of implementation
Done-For-You Swipe Files
Access Leanne's high value library of cheat sheets, checklists, team briefing templates, sales and marketing scripts and a range of other handy templates that you can customise into your business straight away
Community of Peers
Connect with the Headswitch community of smart, dynamic and purpose-driven entrepreneurs who are solving problems, adding value and making exciting things happen in the world.
Bonus Inclusions
To celebrate this exciting new program, Leanne is offering three high value bonus inclusions, available for a limited time, at a total additional value of $8,997 USD.
2 x Extra Coaching Session
Join Leanne for 2 x additional coaching sessions with Leanne, conducted online in a small group setting in September 2023. This session is designed to support you in the ongoing implementation of your newly refined Freedom Business Model. VALUE: $4,000 USD
Lifetime Access to The Freedom Business Model Rejig
Lifetime access to The Freedom Business Model Rejig - self guided step by step online training course (starts 31st Oct, 2023), so you'll have a handy reference to return to long into the future. VALUE: $1,997 USD per year
3 Months Email & Phone Support
When the retreat is complete and you're back in the office making it happen, you'll continue to have the support you need for up to 3 months if you need it.
VALUE $3,000 USD
100% No Risk Money Back Guarantee
We are committed to providing real value to our customers, and creating long term, productive relationships with good people doing good things in business.
If you are not completely satisfied at the end of the first day of the retreat, we will give you a 100%, no questions-asked refund.
This is a Totally Risk Free Investment!
Escape the weight of the world…
Launch yourself into the next level of business and personal growth.
Numbers are strictly limited and each event participant will receive a high level of personal mentoring and guidance. Qualified participants will be accepted on a first-in basis.
Take action early!
This Business Retreat is For You...
If You Want to Grow Revenue, But You're Feeling Overworked, Underpaid, Stretched or Stuck
If you're a dynamic business owner with a great product or service, and you want to grow revenue, but you're hesitating because you're stretched for time and energy - you've come to the right place.
It's normal for a growing small business to reach a plateau, and it's an opportunity to change how you do things.
Leanne has designed this program, so you can add value for your customer, scale up your systems, and free up your time as revenue keeps growing.
If You Are Planning For Sale, Investment or Succession, But You're Worried About The Results
When you're preparing the business for sale, or you're planning on a succession, then you might be concerned about both valuing the business and sufficiently systemising it for handover to the new owner or management. You probably want to avoid the trial and error and common mistakes that others have made.
Leanne will show you how you can transform your business model in a way that will simplify systemisation, take full advantage of technology, and enable operational scale with revenue growth.
When You Want To Increase Your Impact With Your Target Audience, But Also Enjoy Lifestyle
As a smart, innovative creator, it's natural that you want to make a bigger impact with the target audience that you serve. You probably also want to avoid getting stuck inside a complicated business machine that suppresses your creativity and drains your energy.
Leanne can help you create a business model that connects with more profitable customers, delivers a reliable, high value experience, and systemises the delivery of revenue to your business, 24/7 and while you sleep.
A Personal Note from Leanne
Hi, I was once a professional skydiver and BASE jumper, and I've always been an entrepreneur and business owner. It turns out, I'm pretty good at creating stuff that didn't exist before, and powering through the big challenges, or dismantling the hurdles that stand in the way of creation.
I started my first successful business at age 24, split it into two and sold them both ten years later. During that time, despite having a business degree, I discovered that I hadn't been trained for real world small business ownership, and it was a hard slog all the way. I don't believe it needs to be that way.
So I've spent the last 20+ years investing many thousands of hours and tens of thousands of dollars in additional training, undertaking my own research, and developing solutions for my own business and life.
Now I have the joy of sharing those solutions with you.
Headswitch was launched in January 2000, and I've worked with some of the worlds biggest brands in the capital cities, as well as the smallest micro businesses in rural and regional areas. Its my greatest pleasure to work with smart, creative and purpose-driven people from all walks of life.
It might be helpful to know that I was part of a team of five people who won a Silver Medal for Australia at the World Cup of Women's Skydiving, and we were awarded the Prime Minister's Medal for Sport. That experience means I understand what it takes to perform at the highest levels, and that knowledge is absorbed into the work I am sharing with you.
Blue skies, Leanne
How To Apply - 4 Easy Steps
1. Book a 15 min chat with Leanne to find out if we're a good fit (use the button above)
2. Submit your application - Leanne will send you a link
3. Make your payment
4. Schedule the Retreat in your calendar
5. Look out for your Welcome Kit to arrive
Want to Partner with Headswitch…?
Do you want know more about the benefits of partnering with Headswitch?
We are all about facilitating new business, new connections and the expansion of our business community.
Contact Leanne Knowles for a confidential conversation about your interest, and to request a Partnership Prospectus.