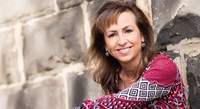 It's tough being in business right now. We've got you covered.
More than ever you'll need a strong network of trusted experts and easy to access resources that will help you to thrive. Walk alongside Leanne as she shares with you her proven techniques in business transformation and growth, so you can reach your goals faster.
---
Who is the Headswitch Network for?
So, What Exactly Is Included In The Headswitch Network?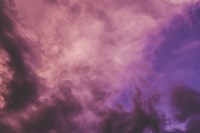 ---
You're not alone
Too many ambitious business owners travel this journey alone, trying to build their businesses without the support, resources and techniques they need. Many find themselves overworked, underpaid, and stuck inside the daily slog of running their business, after all this trial and error.
After seeing this happen to too many people, Leanne has created a fast-tracked, monthly, done-with-you, 'Action' experience, and an opportunity to learn from her most successful strategies – so you can get the momentum you need to achieve your ambitious goals.
---
---
---
This isn't just another business network or online course...This is a high-end mastermind for people who are ready for action
---
---
---
Exclusively for Ambitious Business Owners
Business-to-Business and professional service entrepreneurs who need a proven business growth, profitability and client-getting system FAST...
When you're not dominating your market, it's a struggle all the way. If you've watched even one of your peers or competitors streak ahead of you in the market, and you would like to take your business into another realm of success, then you need to be a part of The Headswitch Network...
For ambitious business owners who are sick of settling for less, sick of being stuck inside the daily slog, and want to break free with a new set of actions - to make this their best year yet.
Ready for Action?
Tired of the daily grind and distractions in your business that keep you from the business growth and profitability you're looking for?
Ever wish that you could just have clarity, support and real momentum, so you can spend your time doing business building things rather than feeling stuck?
Imagine an opportunity to watch over Leanne's shoulder every single month and have her guidance, mentorship and assistance...
No more doubt, no more confusion.. Just the exact steps you need to take from a seasoned entrepreneur who's been there, and who practices what she preaches.
Do I Qualify?
Here are the basic requirements if you'd like to register..
We stand FOR not settling for less, and AGAINST allowing circumstances to hold us back.
You need to be a 'maximiser' – someone who is open minded, willing to listen and respect our advice.
If you're the kind of person who believes you have challenges that no one can solve, this won't be a good fit for you or for Leanne. You must be ready to focus on the opportunities that await, and be open to change.
Equally as important, we have a strict policy of "Professional Leadership only".
If you allow your ego to run your day, or feel entitled to complain about every little thing that doesn't suit, then this is not the right place for you. We ask that our members be the best version of themselves.
​ We embrace the philosophy of

Be-Do-Have
The Headswitch Network is a collective of ambitious, purpose-driven business owners who have chosen to cut themselves away from being stuck inside their business, and from the inertia and trial and error of the daily slog.
If you are ready to invest in yourself and apply the right strategies and tools to achieve your goals, then Leanne and her team are ready to support you.
Equally as important…You need to have an established business that can benefit from re-organisation - to increase profitability, scale up your systems, generate recurring revenue, and leverage your IP to pursue market dominance.
If you're not the legal owner of your brand, or you are a network marketer, this may not be the right group for you.
Are you Ready to Create Next Level Success?
If you are a good fit for The Headswitch Network and your application is approved…we have a 30 Day Cancellation Policy..absolutely no locked-in contracts! No hard feelings, no questions asked.
Just email members@headswitch.business with 30 days' notice and we will cancel your membership for you. If you do decide to join The Headswitch Network, it could be exactly the positive change you are look for.