The Signature Service Rejig - Retreat
Specialise, Digitise, Monetise
Adelaide - 2 Days - Feb 2023
Are you ready to finally create your Signature Service?
...the service that will catapult you into first position in your customer's hearts, minds and wallets?
For CREATIVE AND SERVICE BUSINESS OWNERS...who are tired of being overlooked and undervalued in the market.
This brand new program will help you create your SIGNATURE service (or product/service mix) - the one that most reflects your deep expertise, cuts through the noise and clutter, delivers enormous value to your clients, and at the same time helps you command the premium pricing you deserve.
Join master strategist Leanne Knowles, as she helps you move closer to making the massive impact you've always wanted to make in your chosen field. Unlike any business workshop you've seen before, this could be the missing piece in your business success puzzle.
Can you afford not to do it?
Location:

Adelaide, Australia

Start Date:

Sat 4th Feb & Sun 5th Feb 2023

Time:

2 Days

Investment:

$4,997

Payment Options Available
* As we are a global business, all prices are USD (and include Tax)
What Leanne's clients are saying...
"Leanne takes a very holistic approach to success – she doesn't just look at the finances, but places lifestyle and social impact goals as just as important. She takes your dreams and provides structure and a systematic approach to getting there. She is inspiring, motivating and dares you to think big." Deborah Lindemann, Managing Director, Adelhem Australia
1. Decode the Big Idea
Clarify your most profitable Service-to-Market Fit - so you can reach the right people, at the right time, in the right place and with the right message
2. Stand Out of the Crowd
Translate your unique Value Proposition to the design (or redesign) of your Signature Service
3. Download Your Genius
Discover Leanne's tried and proven structure for downloading the knowledge in your head and presenting it a way that your customers can experience the full value
4. Name it, Price it, Package it, Talk about it
Understand how to price it, package it, name it and talk about it for maximum impact and return on investment
5. Magnetise Your Offer
Magnetise your offer, so its a no-brainer for your customer to take action sooner, and commit to working with you
6. Amplify Pay Day
Know how to validate your new service design, get your first eight customers, and start amplifying your pay day
7. Customise Your Success Roadmap
Return to the office with your customised Signature Service Roadmap and 90 Day Action Plan, clear, focused and ready for the next phase
Uninterrupted Time to Focus & Create
Enjoy 2 days of uninterrupted time to unpack your vision, download your genius and repackage your service or product/service mix into an incredible offer that could become a game changer for you and your business.
A Warm Welcome
You'll receive a warm welcome when you join Leanne and a small group of your peers for this immersive and inspiring 2 day business retreat - in person, in Adelaide.
Elevated Success Mindset
Surround yourself with people who can help you shape your vision into a high performance framework for results
Inspiration & Advanced Business Skills
Receive individual, tailored guidance from your facilitator, in addition to the group learning and discussion.
Your Starting Point
If you are unclear about exactly what your Signature Service is going to be, that's fine - Leanne's methodology will help you find your 'sweet spot'
If you already have a service that works, but you want more people to see it, buy it and benefit from it, then Leanne's methodology will help you achieve your objectives
Ongoing Support
Leanne and her team of experts will be on hand to assist you when you return to your office, with a bonus 3 months email support, and two additional coaching sessions.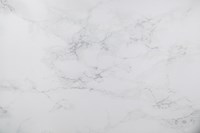 Here's What's Included...
2 Day Retreat
2 days of creation, collaboration, inspiration and learning, facilitated by Leanne and her supported by her expert team
Enjoy a delicious, nutritious lunch on us each day, as well as refreshments
Step by Step Training
8 easy to follow training modules, to give you have the clarity, focus and confidence you need to take inspired action
All training and service design materials will be provided to you
Private Business Mentoring
Get the personal guidance and support you need from Leanne, who will be your champion for success, both using the framework and elevating your success mindset
A Welcome Kit
Jam packed full of exclusive resources, this Welcome Kit is designed to help you get started with confidence and keep you inspired throughout your project
The Signature Service Master Playbook
Leanne's Signature Service Master Playbook, is a high value, quick reference resource to help keep you on track, as you design, create and start selling your new service
Use The Signature Service Rejig template and cheat sheet set that you can customise to suit your needs, as you prepare for implementation into your business
You'll also get a 90 Day action plan to use after the retreat, to help keep you focused
Team Briefing Tasks & Templates
Because you're a business owner - and we know you'll need to delegate the tactical tasks to your in-house team, or your outsource specialists, Leanne has given you her Signature Service Rejig Tasks List, along with her favourite team briefing templates so you can swipe and customise, to suit your needs perfectly
Community of Peers
Connect with the Headswitch community of smart, dynamic and purpose-driven entrepreneurs who are each solving important problems, adding value and making exciting things happen in the world.
Bonus Inclusions
To celebrate this exciting new program, Leanne is offering three high value bonus inclusions, available for a limited time, at a total additional value of $8,997 USD.
2 x Additional Coaching Sessions
Two additional follow-up coaching sessions with Leanne, conducted online in March and April, to support you in the ongoing development and implementation of your new Signature Service. VALUE: $4,000 USD
Lifetime Access to The Signature Service Rejig
Lifetime access to The Signature Service Rejig - self guided step by step online training course (starts 30th June 2023), so you'll have a handy reference to return to long into the future. VALUE: $1,997 USD per year
3 Months Q&A Email Support
When the retreat is complete and you're back in the office making it happen, you'll continue to have the support you need for up to 3 months if you need it.
VALUE $3,000 USD
100% No Risk Money Back Guarantee
We are committed to providing real value to our customers, and creating long term, productive relationships with good people doing good things in business.
If you are not completely satisfied by the end of the first day of the retreat, we will give you a 100%, no questions-asked refund.
This is a Totally Risk Free Investment!
You don't have to do it alone...
Rise above the rest of the field with your new Signature Service, and finally start generating the momentum and business results you want.
Seats for this Retreat are strictly limited and each event participant will receive a high level of personal mentoring and guidance. Qualified participants will be accepted on a first-in basis.
Take action early!
This Retreat is For You...
If You're Unhappy with Your Marketing Results
If you're a smart and innovative business owner with a really great service, but you're just not getting the sales you expect, you're probably being overlooked, undervalued, and frustrated with your marketing results.
We get it...!
Leanne has designed this program to help you design, package and price your service in a way that cuts through the noise, attracts qualified buyers, and moves people to take action.
If You Want Revenue Growth Without the Hard Slog
If you're an established business owner who wants to expand revenue, you might have a new service in mind, or you might be planning to move into a new market with an existing service. You probably want to avoid the trial and error and common mistakes that others have made, before you start investing more time and money.
Leanne will show you how to structure your service to attract a stronger pipeline of qualified buyers, knocking at your door and ready with their credit cards.
If You Are Pivoting Your Business With a New Service or Market
With so much change in the world, you might be a business owner who has pivoted into a new product or service, or a new market. You probably want to minimise the trial and error and create a new level of momentum fast.
We understand the level of commitment required to this and we want to support you in getting the pivot right the first time.
Leanne's Signature Service Rejig structure simplifies the task ahead, so you can focus where it matters, and create results faster.
A Personal Letter From Leanne
Hi, I was once a professional skydiver and BASE jumper, and I've always been an entrepreneur and business owner. It turns out, I'm pretty good at creating stuff that didn't exist before, and knowing how to power through the big challenges, or dismantling the hurdles that stand in the way of creation.
I started my first successful business at age 24, split it into two and sold them both ten years later. During that time, despite having a business degree, I discovered that I had NOT been trained for real world small business ownership, and it was a hard slog all the way. I don't believe it needs to be that way.
So I've spent the last 20+ years investing many thousands of hours and tens of thousands of dollars in additional training, undertaking my own research, and developing solutions for my own business and life.
Now I have the joy of sharing those solutions with you.
Headswitch was launched in January 2000, and I've worked with some of the worlds biggest brands in the capital cities, as well as the smallest micro businesses in rural and regional areas. Its my greatest pleasure to work with smart, creative and purpose-driven people from all walks of life.
It might be helpful to know that I was part of a five person team who won a Silver Medal for Australia at the World Cup of Women's Skydiving, and we were awarded the Prime Minister's Medal for Sport. That experience means I understand what it takes to perform at the highest levels, and that knowledge is absorbed into the work I am sharing with you.
If anything on this page resonates with you, I'd love to see you at the next workshop. Hit the button below to schedule time with me for a chat.
Blue skies, Leanne
How To Apply - 4 Easy Steps
1. Book a 15 min chat with Leanne - find out if we're a good fit
2. Submit your application - Leanne will send you a link
3. Make your payment (payment options are available)
4. Schedule the Retreat in your calendar - and look out for your Welcome Kit to arrive
Want to Partner with Headswitch…?
Do you want know more about the benefits of partnering with Headswitch?
We are all about facilitating new business, new connections and the expansion of our business community.
Contact Leanne Knowles for a confidential conversation about your interest, and to request a Partnership Prospectus.