Business Coach & Marketing Strategist
2020 has financially devastated small businesses on a global level.
This has resulted in an increased demand for business coaching and advisory services.
In fact, demand has been so strong that it has now exceeded our ability to service the current market.
We're looking for someone with a passion for helping small businesses recover the revenue they lost due to the pandemic and the challenging economic situation.
Model 1 – we provide you the clients and pay you per hour to advise them 4 times per months for 60 minutes.
Model 2 – we will set you up in your own home-based advisory practice and you earn $1000-$2500 per month per client, plus contingencies.
Everything you need has already been developed.
Responsibilities will include:
Conducting market and competitor research
Developing and implementing innovative marketing campaigns
Developing Joint Venture Partnerships
Guiding business owners in implementing specific breakthrough business strategies we will teach you.
(We can show you how to find more than $100,000 for ANY business in less than 45 minutes).
Qualifications to be considered:
Previous sales experience
Strong communication skills
Ability (and discipline) to work well alone
Strong analytical and critical thinking skills
Public speaking a HUGE plus as we do a large number of live events
Applying for the role...
If you like what you see above, and are the type of person who is committed to getting results, please submit your resume and a one-page cover letter summarizing why you're the best candidate for this opportunity and, if selected, we can chat further about the opportunity.
Send your information to Leanne by email - leanneknowles@headswitch.business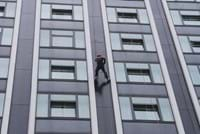 The Makers, Creators & Innovators
We may have been in business for many years, or creating something new.
We value time to think, to create, and to innovate.
We take massive, imperfect ACTION to turn our vision into reality.
Free from excuses, cutting through hesitation.
Working smarter. Not harder.
We are not bound by old paradigms that no longer serve us.
Our lifestyle grows alongside our business.
To us, wealth is deeper and broader than simply making more profit.
We use our wealth wisely, and share our talents for good.
We invest in ourselves, the people who matter most to us, and our community and environment.
We believe that anything is possible.