Why this event?
When you join us for the Magnet Networking Event, you will walk away with at least 3 new connections, carefully curated by us, based on the information you give us about what you want to achieve . Get connected to potential new customers and strategic partners at the launch of this exciting new event series. If you only attend one networking event this year, make it this one.
City:
Melbourne

After-work
Thu 18th July 2019

Time:
5.30pm - 7.30pm
Hear valuable insights from seasoned business and marketing specialists - who will each give you valuable strategies and tactics, that could make a huge difference to your business. This will be an action packed 2 hours.
---
Leanne Knowles is a former Professional Skydiver, turned Business Strategist, with more than 25 years' experience advising small and large organisations in strategy, communications and business reinvention. She is Founder of Headswitch and Co-Founder of Magnet Networking, and started her first successful small business at age 24, selling it ten years later.
Leanne will give you a new spin on an age-old problem. How do you free yourself up from the daily demands of running your business, while increasing revenue and profit at the same time? Leanne will give you 1 simple strategy that could help you kickstart a new approach to business growth.
---
Lisa Thomas is one of Australia's most accomplished Referral Marketing experts. Co-Founder of Magnet Networking, and Director of Business Networking International (BNI), Lisa has been consulting to business, government and not-for-profit for more than 10 years, and has helped thousands of Australian business owners to leverage the power of their networks to build their businesses.
Lisa will share an insightful Case Study, about how one small business with virtually no market profile and limited momentum, generated an unexpected new level of growth and profitability from referral marketing.
---
Money Back Guarantee
100% No Risk Money Back Guarantee
We are committed to providing real value to our customers, and creating long term, productive relationships with good people doing good things in business. If you are not completely satisfied at the end of this day's event, we will give you a 100%, no questions-asked refund. This is a Totally Risk Free Investment!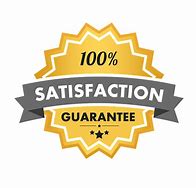 What will I get for my $43 investment?
At least 3 new business connections that could help you achieve your goals

An inspiring gathering of your peers

The potential to meet new customers. suppliers, investors or strategic partners

Valuable strategies to help you refocus on important areas of your business

Time out to work on your business

Delicious gourmet finger food

Beer, wine, soft drinks, sparkling water available

Door prize and bonus gifts
Who will I meet and how with it work?
The Magnet Networking Event has been designed not only to bring people together, but also to help facilitate powerful business conversations in a dynamic and expert environment.
When you select 'BOOK NOW' on this page, you will be taken to our Event Registration form in the Shopping Cart. In addition to your payment details, we will also ask 7 additional questions, all optional. The high level information you give us, will help us understand what kind of connections you want to make. Our senior management team will then make suggested matches prior to the event, and facilitate introductions, using a simple name tag game. If you prefer not to participate in this game, simply leave the extra question fields blank in the registration form.
This event promises to deliver lots of new opportunities for everyone in the room. You will meet people just like you, looking for new strategic partnerships, and open to a conversation about engaging a new suppliers in key areas of their business.
Bonus Gift
Book your place before 21st June 2019, and you will go into the draw to win our most valuable prize. We will select 2 businesses - and this could easily be you - to be introduced and promoted to the room throughout the event. Every other person in the room will know who you are, what you do, your business name, and what you have to offer. We will also give you special attention in the pre-event business matching process. We will contact you prior to the event, and plan the promotion with you, so it goes the way you want it to. Value: Priceless